Press Releases
Sponsorship for all Maharashtra District needy and deserving students
Suryadatta announces Sponsorships under its Edu-Socio Connect Initiative for 100 Students to its UG and PG courses affiliated to SavitribaiPhule Pune University / other Govt bodies.
In the month September2020 Suryadatta Group of Institutes has already announced the scholarship for various PG courses such as MBA, PGDM, M.Com, MSc. Cs etc now we have visited all the major cities of Maharashtra state and we observed that there arefinancial constraints.
Considering this based on the over last 14 / 15 daysexperience after visiting the cities of Maharashtra it has been decided by the committee members to extend the scholarship to all the UG and PG courses across the Maharashtra of all District, Taluka and Villages those who are interested to pursue UG and PG courses.
The Suryadatta Education Foundation, SEF, is a charitable trust registered with the Registrar of Societies, Government of Maharashtra. The Suryadatta Group of Institutes was established in the year 1999, with the blessing of Late SmtRatanbai& Shri BansilaljiChordiya in Pune - The Oxford of East. SEF, under its Edu-Socio Connect initiative has been offering scholarships to the needy and deserving students, working employees and various strata of the society since inception.
Over the years, Suryadatta family has blossomed into a bouquet of academic institutions in varied disciplines such as School, Management, Travel & Tourism, Hotel Management, Media & Mass Communication, Interior Designing, Fashion & Jewellery Design, Event Management, Multimedia Graphics & Animation, Creative Arts, Cyber and Digital Sciences, Aviation, Health & Fitness, Self Defence, Beauty & Wellness, Vocational & Advanced Studies etc. Students from many foreign nations and from all parts of India are pursuing education at various Suryadatta Institutions.
The current scenario arising out of COVID-19 has brought uncertainty and ambiguity in the minds of people. It has not only caused an unprecedented health crisis but is also causing huge financial distress to many. The household incomes have seen a sharp drop during the last few months, in turn having an impact on the higher education of the children of the affected families, especially the post-graduation plans of the children.
Certain strata of the society is largely affected by Covid. This includes employees of sectors such as Tourism & Hospitality, manufacturing, construction& Real Estate etc. Children of theemployees working in these sectors, who wanted to pursue higher education are seen postponing their education due to the crisis.
Suryadatta Education Foundation, as a part of its Edu-socio Connect initiative and Institute Social Responsibility announces special sponsorships for various categories of students in order to encourage them to pursue education. This, first of its kind sponsorship, will support those students, who are postponing their education due to financial reasons.
Sponsorships will be offered for:
The sponsorships shall be offered for eligible students taking admission in the year 2020-21 for the courses offered by Suryadatta (Subject to fulfilment of criterion) including
UG Courses affiliated to SavitribaiPhule Pune University :
B.Sc. Cyber and Digital Science – 3years full time
Bachelor of Science in Animation (B.Sc Animation) - – 3years full time
B.Sc. HS ( Hotel Management) – 3years full time
Bachelor in Business Administration (BBA) - 3years full time
Bachelor of Commerce (B.Com) - 3years full time
Bachelor of Business Administration (BBA) – 3years full time
Bachelor of Business Administration in International Business (BBA – IB) – 3years full time
Bachelor of Business Administration in Computer Application (BBA - CA) – 3years full time
Bachelor of Science in Computer Studies (B.Sc Cs) – 3years full time
Bachelor of Science in Fashion Design (B.Sc. FD) – 3years full time
PG Courses affiliated to SavitribaiPhule Pune University:
M.Scin Computer Science (M Sc CS) – 2 years full time
Masters in Commerce (M Com) – 2 years full time
Masters in Business Administration (MBA) – 2 years full time
Post Graduate Diploma courses (PGDMLM, PGDIEM, PGDFS, PGDMM, PGDFT) - 1 year part time
AICTE approved course :
Post Graduate Diploma in Management (PGDM) – 2 years full time
Other UGC / Globally recognized courses:
B.Sc. Multimedia Graphics and Animation (MGA)
Bachelors in Performing Arts
Diploma / Advance Diploma in Interior Design
Diploma / Advance Diploma in Fashion Design
Diploma / Advance Diploma in Event Management
Diploma in Interior Design and Decoration
Who can apply?
The following category of students can apply for the scholarships.
No

Category

1.

Children of employees of industry for sectors impacted directly or indirectly due to the pandemic

or Children of employees who lost their jobs in this period

Children of Small businessmen which got impacted and have no / low business income

Hamal Panchayat, Swacch employees, Construction workers and other workers in the strata

2

Children of Covid fighters of Low to medium income groups

Municipal workers
Doctors and nurses, para medical staff
Policemen, Defence personnel fighting for Covid

3.

Children of War widows and martyrs (Shaheed) who lost their lives in war or during fighting the pandemic or fighting for a noble cause

4.

Orphans or students associated with NGOs

5.

Women empowerment

Children of women Employees with age 50 to 60 years in low income group
Women employees with age 25 to 35 years whose spouses have lost their jobs and who are in low income group
Women NGO members

6.

Children belonging to Minority (Jain minority) belonging to low income group

7.

Any other needy and deserving candidates with low income group and impacted
The students interested should be eligible as per the Eligibility norms of the competent authority / University. Please refer University website for eligibility requirements. Students, who are not availing any government scholarships and with a strong urge should apply.
Nature of sponsorship:
Entire tuition fees shall be sponsored for selected candidates for the courses offered by Suryadatta. Students will have to pay the respective University's eligibility and exam fees.
How to apply and Procedure:
Interested candidates should fill in the form available on www.suryadatta.org and should share the documents and the courses interested in.
Relevant educational qualification documents for ascertaining eligibility, including Graduation mark sheets
Proof of income

Recommendation from Authorised person (Tehsildar / Sarpanch / NGO Head / etc)The sponspership will be given based on the recommendations of the leading newspaper editors and social / NGO heads and recognized social organizations.

The CSR committee shall verify the documents, the need and shall communicate the final decision in this regard. Suryadatta Education Foundation will release the list of the 100 Scholars and holds the right to offer scholarship. The offer considering the Social responsibility and application from candidates shall not be a binding on the Suryadatta Education Foundation in any case.
Last date to apply : 25th December 2020.
Last date of Admission : 27th December 2020
Highlights of Suryadatta
Interest free installments and bank loan tie up
Practical exposure through paid internships, projects
Regular guest lectures, seminars, round the year personal mentoring and counseling sessions
Diploma in relevant discipline from London Academy of Professional Training (LAPT, London) in Cyber & Digital Science, Animation, Hotel Management, Fashion & Interior Design
Separate boys and girls hostel
Achievements & Recognitions
Suryadatta Institutes have been honoured with many national and international awards like
'A' category in top 50 group of institutions in India for 18 years by leading national surveys
Suryadatta National school is ranked as 1st amongst emerging CBSE schools by Times school survey 2019
Suryadatta Institutes of Management are ranked among top 50 B schools by Times B-school for the 7th consecutive year, 2020
AICTE CII has ranked Suryadatta Institute of Management & Mass Communication (SIMMC) in Platinum category for the 5th consecutive year
Silicon India Education adjudged SCHMTT as College of The Year for eclectic pedagogy in its edition of 10 Most Promising Hotel Management College
Suryadatta Differentiators
Suryadatta has signed MOU and obtained memberships from various nationally and internationally recognised prestigious associations and professional bodies. To name a few, Suryadatta is a member of All India Management Association (AIMA), Recognised Study Centre by eminent YCMOU, collaborations with Cambridge English Assessment, IIMBx, Harvard Business School Online, Harvard Business Publishing Education, first in West India to have AIMA Bizlab, London Academy of Professional Training (UK), Association of Internal Control Practitioners(UK) Swissam Russia and Risk Management Association of India, Lincoln University (Malaysia), SAP, TCS Ion, Retailers Associations of India, CIMSME, Kalam Centre &Aavishkar labs, X Billion Skills Lab, Byju's, Consortium of Accredited Healthcare Organisations, Indian Cyber Army, Bada Business and many more….for providing holistic development of students.
The above mentioned few value added courses by Suryadatta have been included after elaborate research and discussions with experts in various fields to ensure the holistic development of future budding managers, in true sense. Thus, Suryadatta has ensured its presence in the global premium institutions level by providing all those required courses that would groom the students not only corporate ready but also holistically capable of facing the dynamic global environment.
Commendable Placement record since inception:
SGI has signed MOUs with several corporate such as Thermax Ltd., Business Standard, Shoppers Stop, Edelweiss, etc. for industry connect and placements. More than 700 recruiters have sourced their talent requirement form SGI.
Doctoral Research Centre: Strong conceptual foundations
SGI has established two, SavitribaiPhule Pune University recognized, doctoral research centers in management to promote research for developing management frameworks rooted in Indian realities. Research centre in the area of hospitality management, commerce are in the offing.
Innovation and Incubation Centre: Promoting startup culture
To give wings to the dreams of aspiring, young students with an entrepreneurial orientation, centers of excellence in the form of AIMA Biz Lab, Innovation Nxt lab, A.I. Lab have been established to strengthen the startup culture on the campus. SGI shall be soon setting up the ACIC - Atal Community Innovation Centre at two of its flagship institutes.
Pan India Global Presence:
Since inception, more than over 60,000 students have graduated and are well placed in various National and Multinational companies in India and abroad.
Suryadatta National awards: Saluting the stalwarts
Suryadatta is perhaps the institution where more than 500 leading distinguished national and international personalities have visited and inspired students and staff. Every year, on occasion of its foundation day, Suryadatta hosts Suryadatta National Awards. To name few, PadmabhushanPanditBhimsen Joshi, Scientist Dr.KasturiRanjan, YogacharyaPadmabhushanDr. BKS Iyengar, eminent actor Shri AnupamKher, Padma Bhushan Shri Shiv Nadar, Ms.Shannaz Hussain, Ms. Kiran Bedi, Padmavibhushan Mohan Dharia, PadmabhushanMashelkar, PadmabhushanDr. Vijay Bhatkar etc.
Suryadatta breaking records -Suryadatta pioneered two World Records endorsed by Limca Book of Records -"Unfold Hidden Potential through Blindfold" and "24hrs Silent Wreadathon".
Suryadatta has also endorsed various World Records by organizing – "Lining the Map of India with 1100 Tulsi Saplings" and by organizing "Kavyathon 2019.
Suryadatta takes pride in welcoming you to a spacious, clean and serene campus for healthy and learning atmosphere. Suryadatta has taken all precautionary measures stipulated by WHO and Health Ministry to tackle the pandemic situation. The entire campus, offices and classrooms are disinfected regularly and people maintain social distancing of a minimum of 6 feet. Thermal screening of body temperature of people entering and sanitizing of vehicles are also carried out. Mandatory use of sanitisers and masks by the people.
Learning is a continuous process at Suryadatta. Faculty members have got quickly adopted to online teaching methodology and learning never stops at Suryadatta. Both synchronous and asynchronous online teaching is facilitated to enrich the knowledge of the students. Suryadatta is providing multidimensional learning experience to the students through online teaching mode.
For career guidance sms your name and city., course on 9881490036
For Admissions call : 8956932417 / 9763266829
Visit: www.suryadatta.org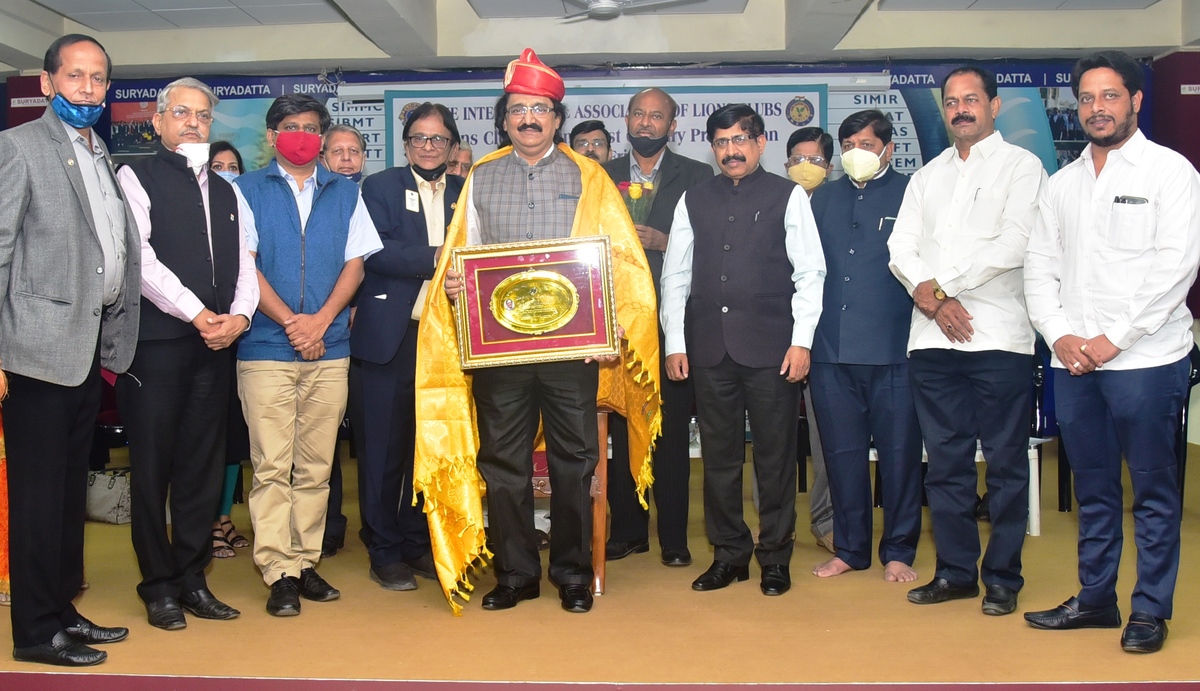 Pune: Indian Space Research Organization (ISRO) President Dr. K. Sivan was awarded with the 'Surya Bhushan International Award' by Suryadatta Group of Institutes.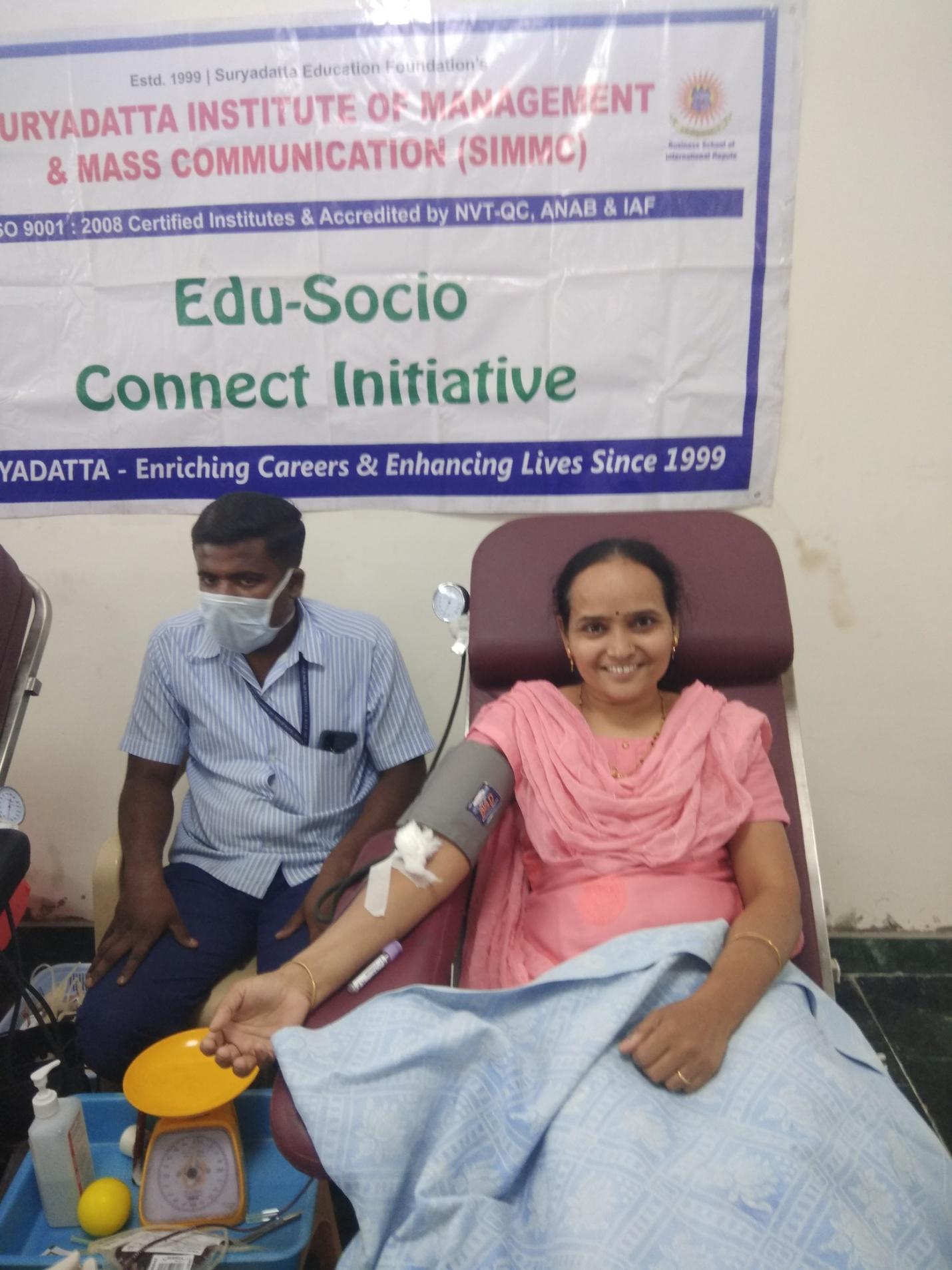 Professor Dr. Sanjay B. Chordiya
Founder President and Chairman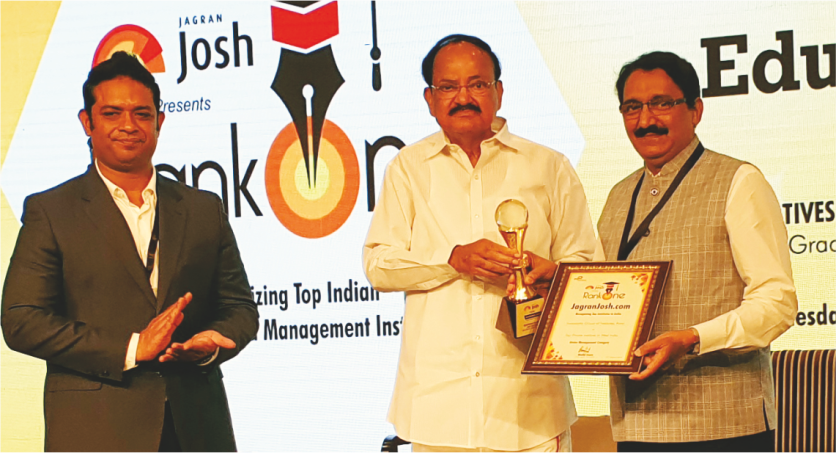 Recipient of the Award - Top Private Management Institutes in Western India by Jagran Josh.com Ranking 2019 at the Hands of H.E. Hon'ble Shri. Venkaiah Naidu, Vice President of India & Mr. Bharat Gupta, CEO- Jagran New Media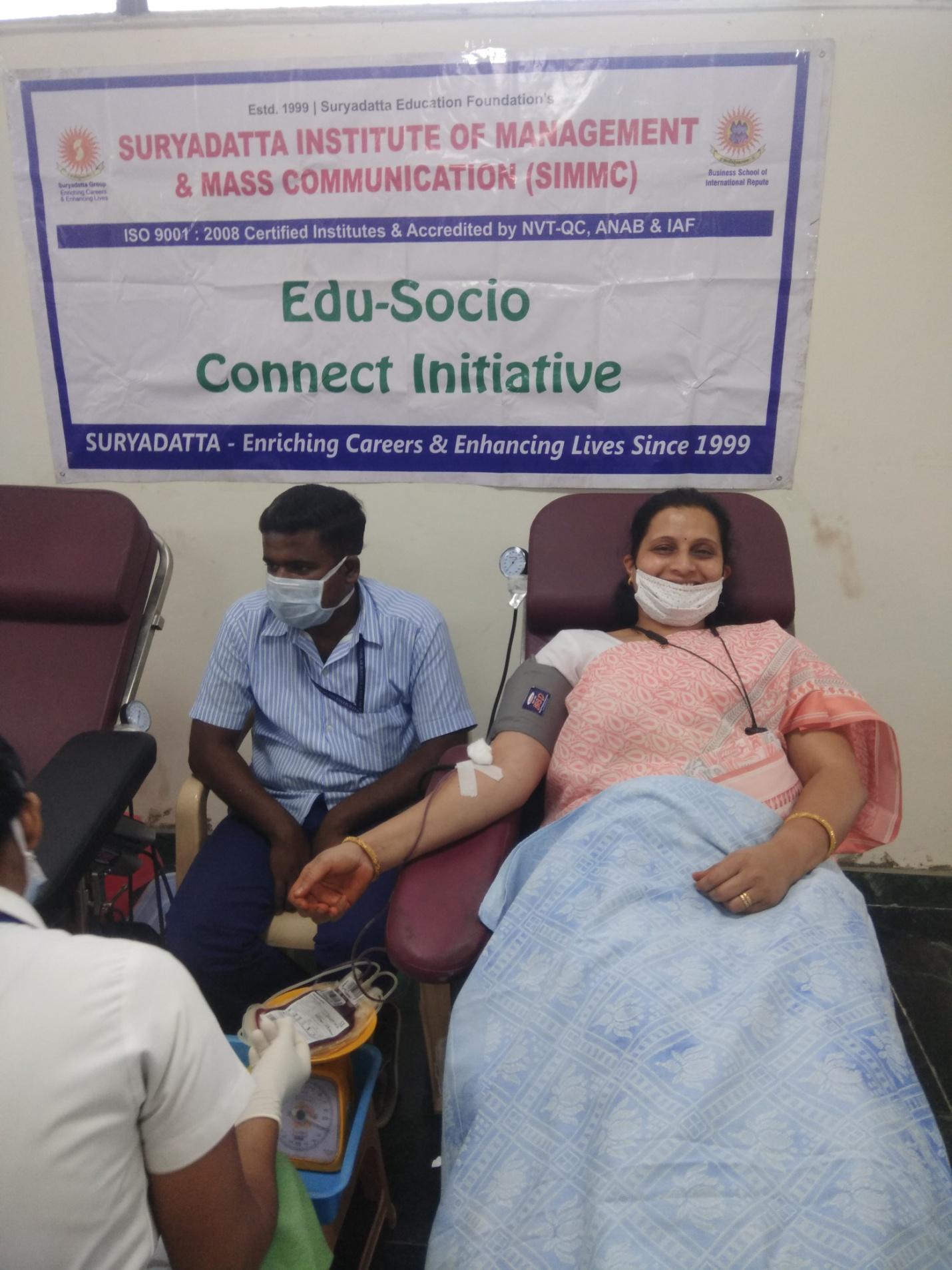 Exchange of MoU between Professor Dr. Sanjay B Chordiya and Professor P D Jose from IIM Bangalore at the launch of 'IIMBx B-School Partnership Programme' also seen (L to R) Mrs. SushamaChordiya, Mr. Arvind Goel - MD & CEO, TACO (Tata Group)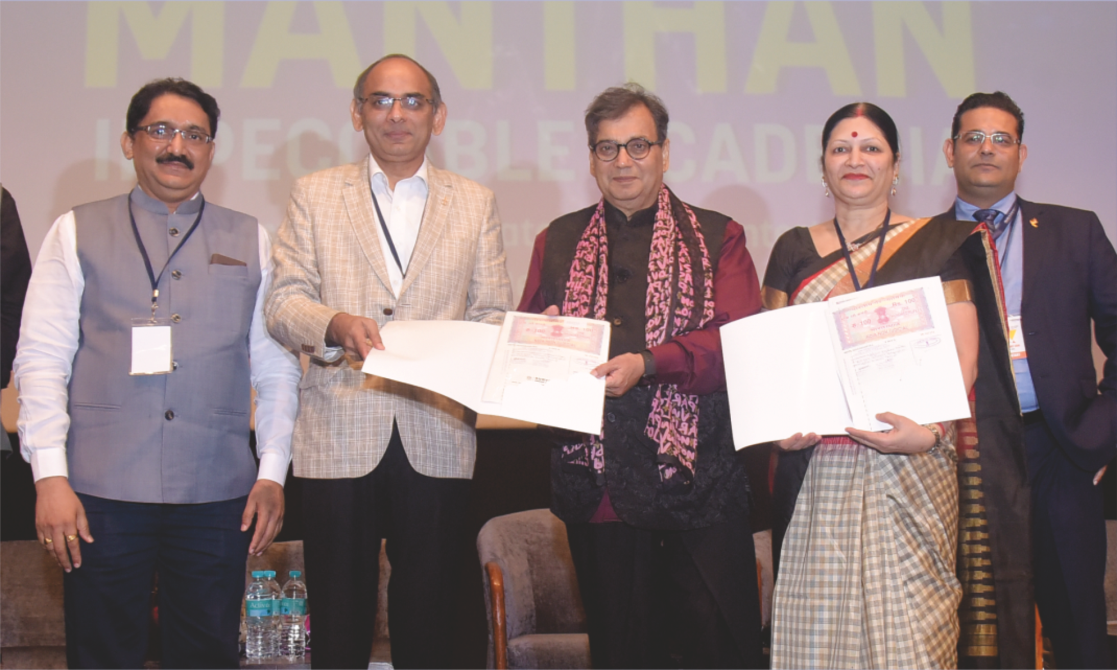 Suryadatta Institute entered in to an education MOU with Media and Entertainment Skill Council at Mukta Arts in the presence of Mr. SubhashGhai, Director of Whistling Wood International, Amit Behel of Cinema and TV artist association, Mr. Subba Rao from Ministry of Human Resource Development among others.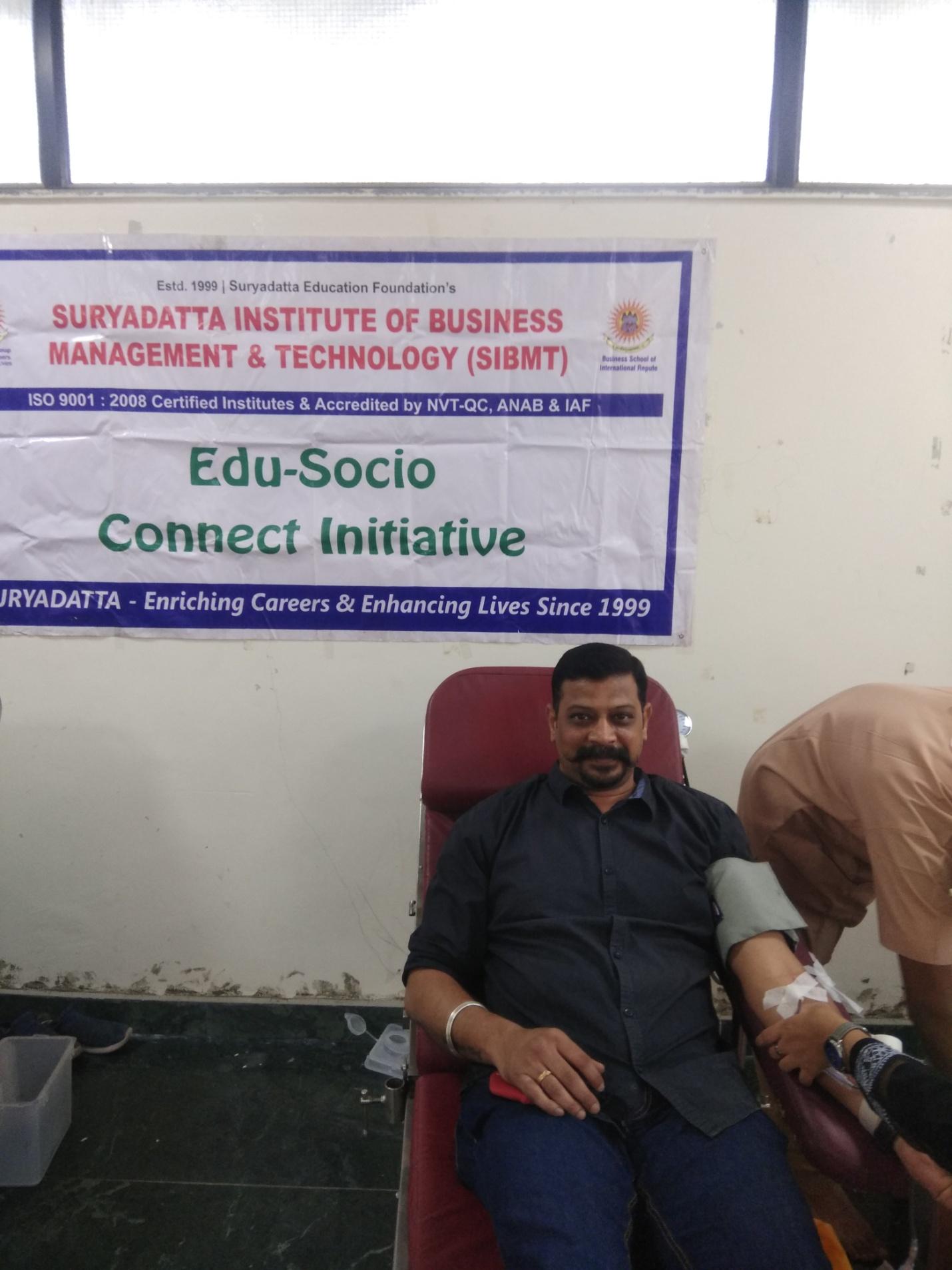 Suryadatta Institute students and staff actively participated in 25 Hours Kavyathon 2019 to set the record in the Golden Book of Records by 25 hours relay singing patriotic songs and poems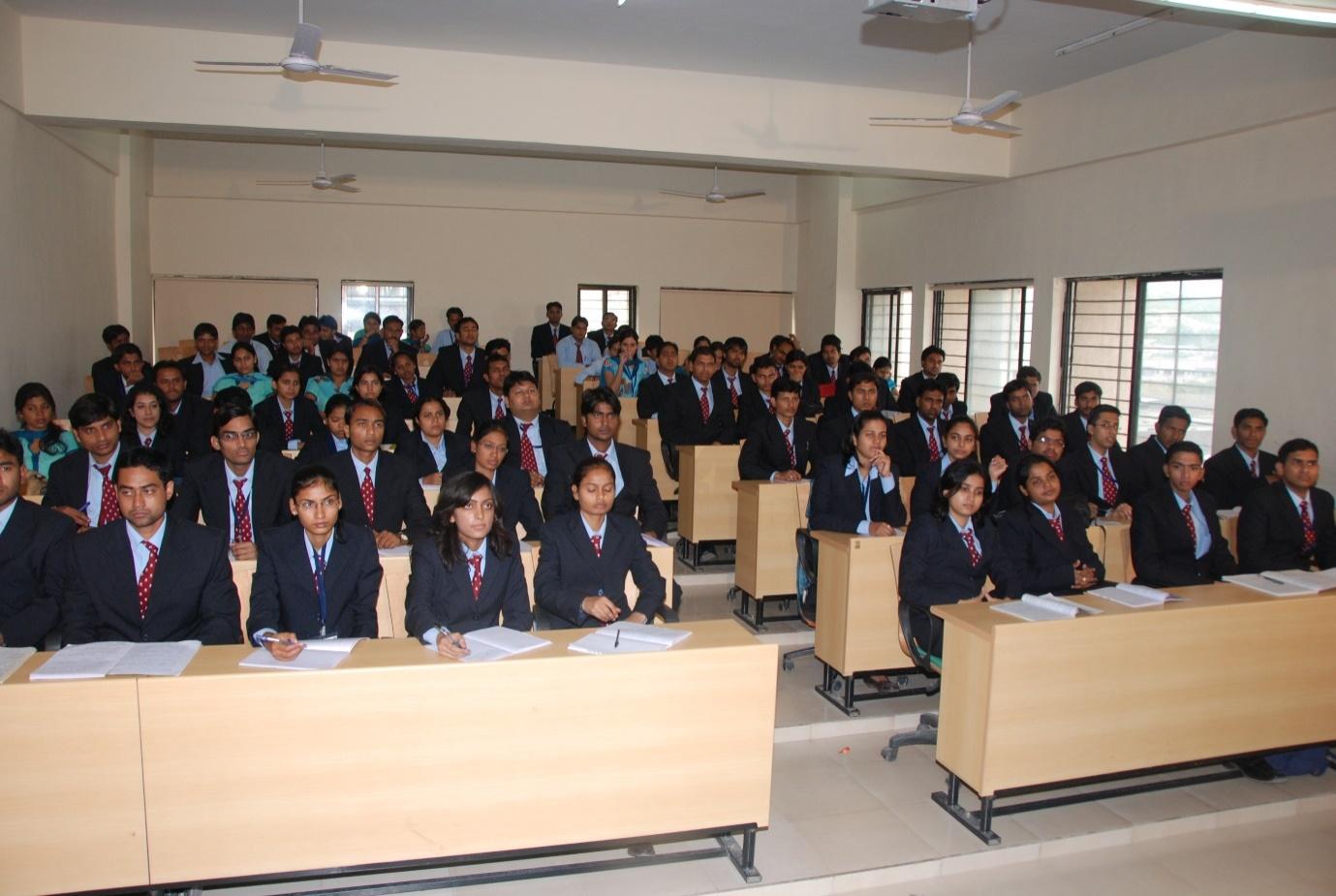 Students in the Classroom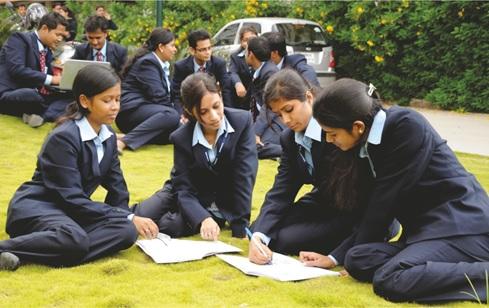 Students at Campus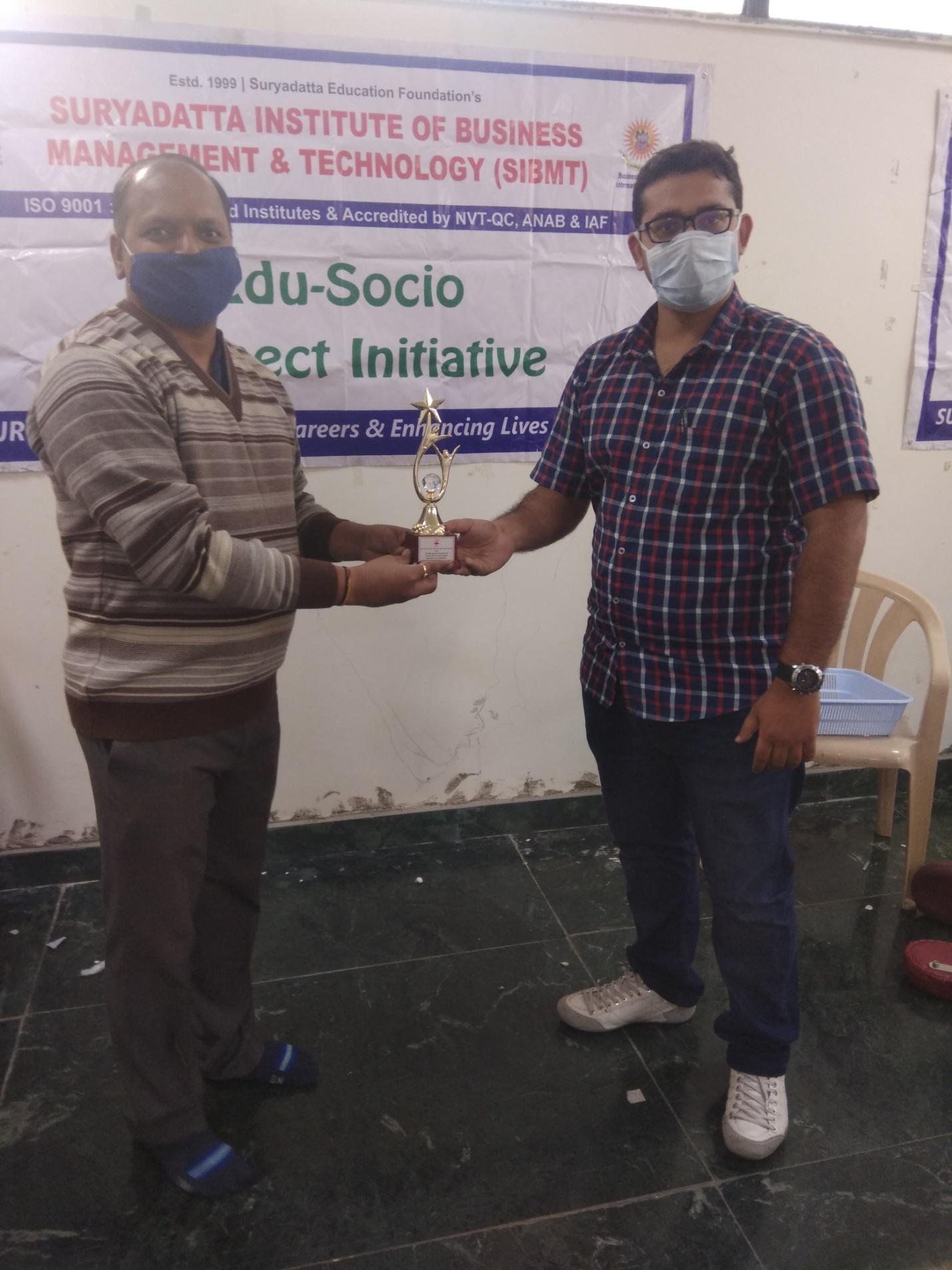 Mr. Tonino Lamborghini, Chairman with his Team participated in Global Symposium on "Challenges of 21st Century" at Suryadatta Group of Institutes Pune, INDIA